If you read these arguments/do these things, you are lame.
1. The poverty/social services word pic- I have decided that my threshold for voting aff on pics bad vs these cps is the following: if the aff goes to the CP in the 2AC and then makes a thumbs down motion like right mhere
That will pretty much do it. Against teams that read these arguments a lot I will have my vengeance, in this life or the next. Can everyone agree the "alternative energy pic" was
A. top 1 list of stupidest arguments of all time
B. A total waste of time for all parties involved
C. Perhaps the lamest indictment of hippies of all time
How many debates did this come up in? The answer is > the amount that would make me want to kill myself.
2. Readin the Gilligan card as an impact to just addressing poverty in the US. I will assign this advantage zero risk of the neg says "no link, you don't address global poverty"- I will TOTALLY IGNORE tha thte aff does indeed improve the material conditions for a great number of people in the US. There are specific poverty impact cards that make the same argument but are about the US- and they are newer than 1996. If you are too lazy to find them ( and by find I don't even mean research god forbid, I mean cut and paste out of a camp file) I will have no qualms- I WILL BE QUALMLESS. 
3.  The security K in the 2AC- any cards from before 2008 will result in you getting less than 28 speaker points so save campbell and dillon and lipschultz for somebody else- we get it you are very sneaky. You didn't talk about war in the 1AC and now you have sprung your trap because the neg said the word terrorism- bravo. Welcome to the down whatever number of debates you had already lost plus this one bracket. The security K is a great argument in a lot of instances, this might even be one of them. But at this point in my life I have seen enough realism good/bad debates where none of the participants 
A. Knew what realism was
B. Did anything other than read the same 5 cards that get read in every debate ever despite newer and better evidence being readily available
C. Didn't suck
Inevitably these debates end up as
If you would like to read this K in the 2AC in front of me, please first take and pass the following IR quiz:
Critiques of objective reality and threats in IR are
A. Cool
B. Awesome
C. Most likely not consistent with my 1AC despite me not saying war because I made several other positivist claims about how to advance the world through social services that would be objected to by most/all postructuralist scholars
The correct answer today is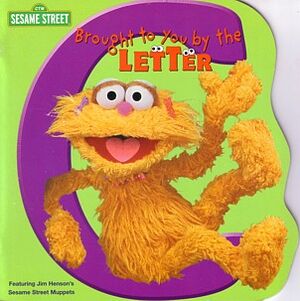 4. The gift K- whats that? Giving things are bad? Then I guess I won't give you the win- BOOOYAH
I get it-every aff gives something, so…
1. Prepare to say giving things is bad
2. ????
3. Profit
Only guess what- 2 is actually "this is stupid".